WE GUARANTEE YOU BETTER RATES !!!
# 1 IN CANADA - CREDIT PROBLEM SOLUTIONS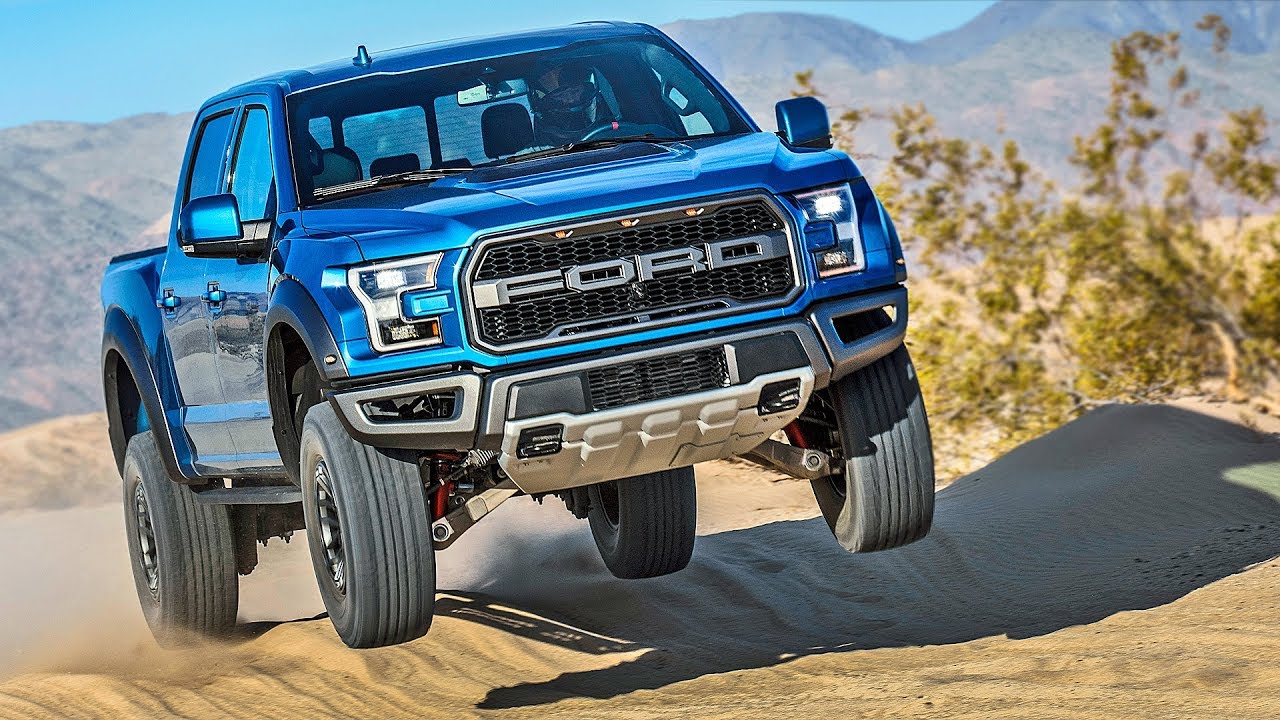 ABOUT US  
BC's reconized #1 bad and new credit auto loan dealer. Canadian Auto Credit and TMT auto Sales a div of the Pioneer Auto group of companies. We are the #1 lender in Canada for TD bank and # 2 in Canada for Scotia Dealer Advantage. We serve all of BC with no charge delivery. Many auto dealers consult with Raymond about getting their credit challenged clients financed. Raymond brings a wealth of experience to your next New or pre-owned Truck Car SUV or Van purchase. From finding the right vehicle at a competitive...
Our Reviews
Naveed Prince George
Hi Ray, Just to let you know that we got the Sonata on Monday morning, and we are pleased with the process and thank you very much for all your help and understanding. I will definitely keep you in mind for any future purchases (for family and friends). In fact, I may be helping a friend to buy a car soon , he just doesn't know what yet. My in-law's are very happy with the car and the only thing that they have to do is transferring the Warranty and they will do that in a few days time. You can use me as a reference anytime for any of your out-of- town customers. Thank you again Ray, enjoy the holidays and have a wonderful new year. Naveed Naveed Prince George 2010 Hyundai Sonata shipped direct to customer via Allied Transport
Kim and Bryan Kamloops
Hi Ray, The car is wonderful, everything we had hoped for and had expected. We would be happy to be a reference for you anytime and in fact, am sending your website info to a friend who is looking for a car. Even though we live in the interior, the whole process was seamless and easy. We found Ray very approachable, all communications were done in a timely matter. The experience was simple and easier than working with local dealerships. We would not hesitate to contact Ray again when we are in the market for another vehicle. Thanks again, Kim & Bryan Kim and Bryan Kamloops 2010 Toyota Corolla
Ann in Surrey
Hi Ray I am LOVING my new Mazda. Not sure if your remember or not, but when I took it out for a test drive I was hearing a noise when I put on the breaks. You said you would check/look into it and on the day I got the car I was so excited I forgot to ask you about it. I still hear it today. Not sure on what kind of warranty to give with used cars, but was wondering if you would have a look at it or if there is somewhere I can take it in to have it looked at. Like I said I LOVE my new car and I will most definitely recommend you to friends. ( I already have to a few that are in the market for cars in the new year). Hope you had a good Christmas, and wishing you a very HAPPY NEW YEAR!! CHEERS, Ann Ann from Surrey bought 2010 Mazda3
Jamie from Vancouver
Hey Ray just wanted to send you an email and thank you for stress free and amusing day spent picking up my new truck. The only thing that would have made the purchase better was if I had negotiated a cheaper price ! I had been looking for a truck for over two months and then thankfully happened to find you guys on Craigslist. That being said I left your lot with a fully inspected, repaired and reliable vehicle. Thanks again Jamie Jamie from North Vancouver purchased a 2002 GMC Sierra 1500
Judy from Vancouver
Hello Ray. Just getting in touch to let you know that Laszlo did a great job on the roof. We had Paul who did the propane certificate, back to service the heater start up, the fridge, and the switch for leveling the 5th wheel. We put in a new battery and filled up and connected the propane tanks. The fridge and everything is working. Thank you for putting me in touch with Laszlo and Paul. They both did a good job and the trailer really looks pretty nice and works fine now. Thank you for your readiness to help. I agree with you that this was a great deal. All the very best. Judy
Avanti
My name is Avanti, I am very proud to speak about this phenomenal dealer. My gf and I came in to view new cars to purchase for ourselves. Everything was stress free and very enjoyable. I did find the car I been wanting and I am one satisfied customer. The salesmen were very nice and very attentive, informative and professional.
Gabe
I was a walk-in at this dealership. First, I thought hmm? I know I will get pressured to buy something I don't want so I must be prepared. But, to my surprise there was no pressure what so ever from the salesman. I didn't really plan on purchasing a vehicle but I was brought to the view of a 2010 Toyota Corolla and immediately knew I had to have it. I got a great deal and awesome monthly arrangements.b I am very happy with my new car. THANKS.
Steven From Saskatoon
Raymond, thanks for the opportunity. "I was delighted to find the communication, pictures, data including invoices etc. were forthcoming from Ray Campbell. Although we were two provinces apart we transacted business as though we were down the street from each other. The vehicle was exactly what I expected, having purchased it sight unseen and Ray was flexible with respect to delivery co-ordination, offering to meet over the course of a long weekend." Steven Transall Group of Companies
Michelle From Surrey
I love Love LOVE my new car. I traded in my Denali on a Mercedes convertible and got a GREAT deal. The sales team is awesome with their no pressure attitude and the business manager is fantastic at what he does. I would highly recommend this dealership to anyone - especially if you are looking for a new car. Five stars all the way - thanks guys :)
Bonnie O from Langley
I spend many hour's during my 14-16 hr workday providing the best service for my clients and also overseeing a corporation with many staff, so I am aware what customer service is and what it is suppose to mean to prospective and current client's. In the 30 year's in my trade off/on, i was privileged to buy my truck from Ray and Joe at Langley Auto last night, who in my opinion not only went above the bar of excellence in the customer service area,but eloquently went out of their way to buy my 14 year old daughter dinner, and supply what i call red carpet treatment to both of us. I found them and the dealership professional, businesslike, informative, and willing to go that extra mile to accommodate my every question. In light of that, i drove my new truck home last night, feeling secure in the notion that they left no stone unturned in providing me the answers to meet my questions, the exemplary service, a few laughs, and the sheer dedication that they would do whatever was required to ensure i was happy and fully knowledgeable about the vehicle i was about to purchase. I will definitely refer many of my friends, colleagues and clients to Ray and Joe, and they have a lifetime customer in myself, and the future purchase for a vehicle for my daughter for her graduation in a couple years. What do i have to say about Langley Auto, Ray and Joe, IMPRESSIVE, FANTASTIC, THE FINEST IN THEIR CRAFT!. Thank you, Bonnie O
MIke from Mission
Hi Ray I wanted to thank you for all your work in helping me to purchase 4 vehicles from you over the years. A 2009 F150, 2009 Dodge Nitro, 2010 Accent and a 2001 Saturn for my mother in law. She is beyond herself with the purchase and is bragging to everyone how friendly and honest you all are at Langley Trucks. She does not hug men but she did you when the deal was done. She keeps asking me if i have talked with you and pass on her thanks. Once again thanks so much for a very easy process and being an upstanding man. All my relations. Michael Hogan Mission BC
Ross and Doris Gulkison
Ross Gulkison in the last week- I live in North Vancouver, British Columbia, and were in the market for a new car. I tried several dealerships in the metro Vancouver area with absolutely no success. Most of the sales personal seemed to lack professional salesmanship, integrity, as well possessed poor listening skills. So finally I drove out to Langley after speaking to a sales representative by the name of Kevin Barnaby at Willowbrook Chrysler. Upon arriving at the dealership I was immediately greeted by Kevin. I found him personable, professional, well dressed, and very understanding about my needs in choosing a suitable vehicle that meets my criteria. I spent most of the afternoon test driving a selection of new/used cars and at the end of the day Kevin and I picked a car that would work. Unlike other dealers I visited, Kevin didn't pressure me into purchasing the car that day, and instead loaned it to me for an overnight test drive. Prior to leaving that day Kevin introduced me to the dealerships finance representative Ray Campbell. First of all it was a delight to have an opportunity to meet a very professional and experienced individual like Ray that provided me with a financial package that would allow me to make an informative decision on a potential purchase. After returning the next day I wasn't sure if the car and financing would work for me and advised Kevin that I would need to give it some thought. However, I returned with my wife a couple of days later and to my surprise Kevin held on to car for me and presented us with other alternatives which included a better finance picture. I must say I had to convince my wife to come with me to Willowbrook Chrysler as she really didn't want to visit anymore dealerships as she was tired of the pressure to buy and the unprofessionalism we experienced. However after meeting Kevin and Ray, she was so impressed with staff and sales personal that she told me "this is where I want to buy my seconded most important investment". So we're pleased to advise that we are now driving a beautiful new black Chrysler 200, and foremost everything promised and agreed upon was delivered. Many thanks to Kevin, Ray and all the staff at Willowbrook Chrysler for the wonderful and satisfying experience. Finally if you are in a position to purchase a new or used car please do yourself a favour and visit Willowbrook Chrysler as I guarantee you won't be disappointed . Cheers Ross & Doris Gulkison
Read More